Ok, so we didn't really go anywhere.
Although brightfive never officially closed its doors, lockdown saw something of a fallow period for us. We took the difficult decision to furlough some of our team, operating as lean as possible to protect the future health of the business. We have been lucky that we have long-term clients who continued to come to us throughout, and we even managed to pick up some new work.
Still, it would be untruthful to pretend that the last three months have been easy or especially profitable. We lost work, particularly from our events side of the business, and we saw a number of ongoing projects put on indefinite hold.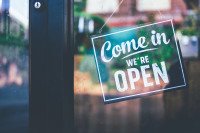 So, we never fully went away, but we did step back. With a reduced team, a reduced income and a reduced workstream, we focused on short-term survival.
But now, like the intrepid first spring shoots that pierce the frost-packed ground, like the hungry bear sniffing the cold air after a long hibernation, like Kylie Minogue Spinning Around in 2000, we are back.
We've used quiet time to readjust some of our offerings, to improve our skills and to generate new business. We've recently welcomed our furloughed employees back part-time and we have plenty of new and exciting projects to keep everyone busy.
Now, we're looking to the future. We're excited to be back in full swing, but we're not kidding ourselves - things will not, and should not, be exactly as they were. We are continuing to invest our efforts in making brightfive a relevant, safe and responsible business in the post-lockdown world.
Our Digital and Events teams have been working with our clients and technical partners to develop comprehensive and creative distanced conference and event services. We have been helping our clients respond to the challenges of social distancing in a number of different ways - from producing video content for distance learning, to the swift assembly of ecommerce platforms to help retailers stay in business during lockdown.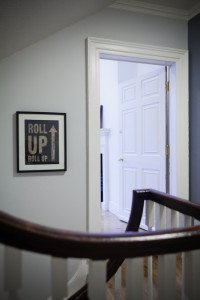 We have also adapted how our business operates. After almost a decade in residence and with a degree of sadness, we have said goodbye to our office at York Eco Business Centre. Our new home in the heart of York, Blake House, offers us the flexibility we need at this moment in time. Our team will continue to work from home for the foreseeable - it is the best way to keep everyone safe and well. But we will still have a home base; a place where we can meet one another regularly to keep our team united, and where we can welcome our clients should they wish to meet in person. It is also, incidentally, in very close proximity to some of the best lunch spots in the city…
So while we didn't really go away, this does feel like a comeback. We're happy to have the team back together again (although still, mostly, at a distance), and we're optimistic and excited about what comes next for the business.
If you want to know more about our services, experience and our ideas for the future, let's have a chat.